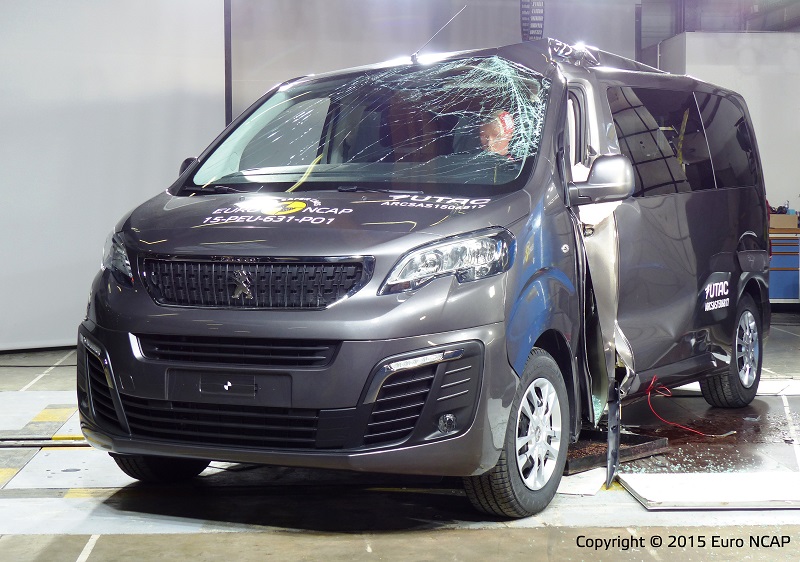 Key features of the new van insurance groups
Implemented from 1 January 2016
30 groups increase the sensitivity of the rating scale, and more clearly define differentials in size and performance of vehicles
Introduction of an Autonomous Emergency Braking (AEB) assessment
Introduction of a geometric bumper assessment
Amended weighting on parts prices/repair costs; introduction of a 'cost-based' measure of 'damagability and repairability
Introduction of vehicle performance as a rating factor
Increased loading for vehicle mass (GVW), to better reflect the correlation between risk and vehicle mass in third party claims
Introduction of vehicle dimensions
Simplification of the security assessment
NEW van insurance groups are launched this week, with advances in safety levels encouraged and recognised with lower premiums.
The 30 new additional groups brought in with evaluation by Thatcham Research for the Association of British Insurers (ABI),  for implementation from January 2016, mark the first major update in over a decade to the group rating process for light commercial vehicles introduced more than 20 years ago.
Vehicles that will benefit most from the changes include those fitted with AEB (Autonomous Emergency Braking) as standard – some of which will reduce by up to three groups – have low parts prices, are easy to repair following a low speed impact resulting in a lower repair time/cost, and have good front bumper beams.
Thatcham-based studies also produce the 50-group system for cars and now, following a detailed working group review, the  recommendations for vans have been approved by the ABI Motor Committee.
Ratings are based on such details as vehicle size and performance, safety measures including collision avoidance and impact protection to benefit both occupants and others outside such as pedestrians and cyclists and those in other vehicles, vehicle repair costs and security.
A key guide to the safety ratings for cars are the Euro NCAP tests now being extended to vans. The car tests are now to be extended to include pedestrian detection systems – see New Euro NCAP test to rate pedestrians' life-savers.
The new 30-group system will run groups from 21 to 50, to avoid confusion with the current 1-20 formula. These 'new' groups will continue to be included within the current Code 44 Group Rating files to help avoid extra development costs for the industry.
A key feature of the new grouping is acknowledgement of autonomous emergency braking where fitted – AEB is already mandatory on new HGVs. Using a combination of cameras and radar/sensors, AEB automatically applies the brakes to avert or reduce the severity of an impact if the driver fails to respond to warning alerts.
As of January 2016 the range of groups within the LCV file will run from 1 to 50, with 1 to 20 being the pre-review groups (low to high) and 21 to 50 being the post review groups (low to high), 21 being the lowest possible group under the new process.
Thatcham says the changes may potentially lead to some large-scale re-distribution, but for the vast majority of vehicles there should not be significant change with 56% of vehicles remaining within -2 to +2 of their previous relative position on the scale.
Want to know more about AEB? See AEB fitted as standard for HGVs: Commercial vehicles need to follow.
Do You Have A Van Leasing Question?
Feel free to ask us your question...